PROGRAM
---
---
11 October 2023
09:30 - 12:30
| Blue room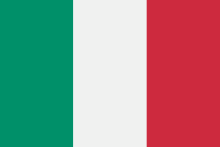 Opening conference - ENERGY TRANSITION. WHERE ARE WE?
to follow,
THE PATH OF THE INDUSTRIAL CHAIN TOWARDS DECARBONIZATION - Round Table

organised by BFWE

The response of European Institutions and the Italian Government to climate change and the ongoing energy crisis is contained in the NRP: about 40% of the investments allocated are intended to identify and support solutions to reduce direct and indirect emissions, to protect the environment but also as a strategic choice at the business level. If ecological transition, decarbonisation and sustainability are the key words of the new agenda that unites institutions and private companies, not without doubts and problems is the path that the latter have to face, in order to translate the indications into practice, without being subjected to the change taking place. The Round Table will be an opportunity for discussion between representatives of the production chains of energy-hungry sectors, representatives of companies and associations of the fuel distribution sectors, and institutions.
decarbonization, energy, industry, chain
11 October 2023
09:30 - 11:00
| Yellow room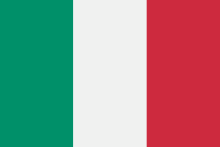 Gas tenders, who's next move?
by UNIATEM

The chronic stagnation that has characterised the gas tendering sector has been shaken by two recent steps forward and a potential third that could revitalise this fundamental development process in the country. Firstly, Resolution 714/2022/R/GAS with which ARERA introduced simplified systems for verifying VIR/RAB deviations with respect to what was previously regulated. Secondly, the sectoral steering committee convened by MASE held in February with all the stakeholders involved in various capacities in the tenders. It was precisely from here that a concrete discussion on the amendment of Ministerial Decree 226/2011 found impetus, which could mark, as mentioned, the final step to put gas tenders back on the right track. Issues that UNIATEM will discuss during a conference organised as part of the CH4 Fair with leading institutions.
gas, tenders
11 October 2023
14:00 - 17:00
| Ammezzato room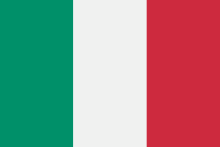 The (complex) road to the new ecodesign regulation, amid circulating drafts and European elections just around the corner
by CIG

Industry players recall the "momentous turning point" of 2015 with the entry into force of the Ecodesign regulation, which completely transformed the market and is currently under discussion with the aim of revising some of its approaches. The heating industry, primarily the national heating industry, is clamoring for a multi-technology, multi-energy approach that will stimulate the development of all high-performance technologies. Other stakeholders are pushing for different directions. What is at stake in shaping the next steps is not just a clash of technologies, but Europe's vision for our country's energy future: we will discuss this with leading experts in the field.
ecodesign, heating
11 October 2023
14:30 - 15:30
| Yellow room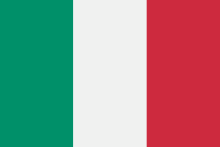 European and Italian legislation on decarbonization
by BFWE

Insight into European and Italian regulations on decarbonization and whether they are adequate to ensure sector development.
decarbonization, legislation
11 October 2023
15:40 - 16:30
| Yellow room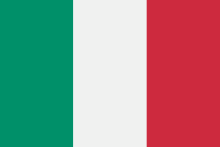 TOOLS TO COUNTERACT THE "COMMITTEES AGAINST"
by BFWE

In recent months, after a period of silence, "no committees" have been reactivated that, without using any scientific evidence but focusing only on creating anxieties and unfounded fears in the citizenry, attempted to counter new biomethane initiatives. In the workshop, tools will be provided to protect oneself in the face of these attacks that harm free entrepreneurial initiative, often causing delays and economic damage.
committees, counteract, tools, against, no
11 October 2023
16:30 - 17:30
| Yellow room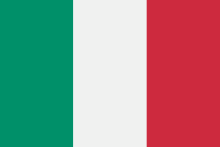 BIOGAS UPGRADING TO BIOMETHANE AND FEED-IN: LET'S UNDERSTAND THEM BETTER
by BFWE

The process of biogas purification and upgrading and subsequent feeding into the grid, with measurement of the quantity and quality of the product, are at the heart of new biomethane plants. Moment of discussion with some companies in the industry to better understand these technologies (consumption, operating costs, maintenance, etc.).
upgrading, biogas, biomethane, grid
11 October 2023
12 October 2023
10:30 - 11:30
| Yellow room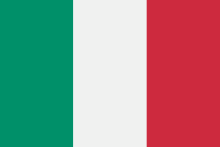 AGRICULTURAL BIOMETHANE: DISCUSSION WITH PRODUCERS. STRENGTHS AND WEAKNESSES OF THE SECTOR
by BFWE

The recent RePowerUE plan, introduced by the Euopean Commission, envisions an increase in biomethane production from the current 3.5 billion cubic meters to 35 billion cubic meters per year by 2030. The agricultural sector is expected to make the largest contribution. Moment of discussion with some agricultural biomethane producers to take stock of the situation, assessing strengths and weaknesses of current regulations and the sector.
biomethane, agricultural, RePowerUE
12 October 2023
11:30 - 13:00
| Yellow Room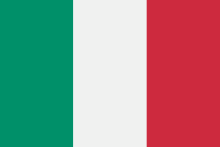 A down to earth transition: (bio)methane transport and prospects for hydrogen
by NGV Italy

For more than 25 years NGV Italy has been bringing together the main Italian companies involved in CNG/LNG fuelled transport (CNG/LNG) motoring, production, distribution and end uses, promoting a growing role for biomethane and hydrogen. These are vectors, even before energy, that embody, in our view, the spirit of the energy transition that we are about to embrace and accomplish. Vectors that make it possible - on the basis of investments that individual operators are already making - to focus on current motorisation models, fully exploiting their potential and already shaping their future application. This is the focus of the event: a transition that is indeed ambitious, but that takes into account the current configurations of the commercial transport system; a transition that looks to tomorrow, but starting from today; a transition that is challenging, but, indeed, with its feet on the ground. The aim, therefore, is to organise a debate that will see experts in the sector and operators active in the market discuss the solutions that light and heavy transport sector is introducing to offer its commitment to the process of energy innovation, as well as to discuss the projects that need to be invested in and the regulatory interventions required to facilitate the decarbonisation of the sector based on a principle of technological neutrality.
green, transport, biogas
12 October 2023
13:00 - 14:00
| Yellow room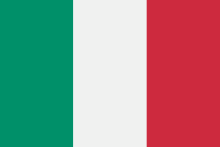 Biomethane and methane on the roads of Europe - Bio Cng European Tour, over 25,000 kilometres with natural gas in every corner of the European continent
press conference, tour, bio cng
12 October 2023
14:15 - 15:15
| Yellow room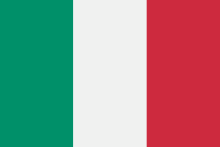 BIOMETHANE - THE VOICE OF RESEARCH
by BFWE

The anaerobic digestion sector, in Italy and worldwide, is constantly evolving. A moment of in-depth discussion, with important Research Institutions, on some innovations that may have positive impacts both on the efficiency of the production process and on the environment.
biomethane, research
12 October 2023
15:30 - 17:30
| Yellow room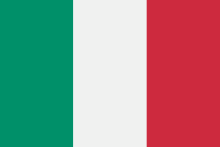 BIOMETHANE, AN EXCELLENCE OF EMILIA-ROMAGNA region
by BFWE

Emilia-Romagna is one of the most active Italian regions in the biomethane sector. Not only production plants from agriculture, agroindustry and MSW biowaste but also a lot of research, innovation and technology. A meeting with the excellence of the region.
biomethane, Emilia-Romagna, excellence
12 October 2023
17:30
| Innovation Hub room 1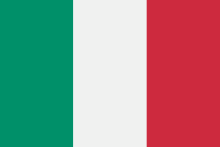 BFWE INNOVATION AWARD CEREMONY
by BFWE
award, innovation
12 October 2023
13 October 2023
10:00 - 11:00
| Yellow room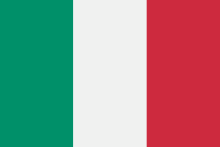 BIOMETHANE: THE VOICE OF INDUSTRY
by BFWE

The Ministerial Decree of September 15, 2023, better known as the "Biomethane ter decree," introduced the concept of "other end uses" and the possibility (in the case of application of the Premium Tariff) to enter into bilateral agreements between producer and end consumer. Moment of discussion with some possible biomethane off-takers (what expectations, purchase conditions, etc.).
biomethane, industry, end uses
13 October 2023
11:15 - 12:15
| Yellow room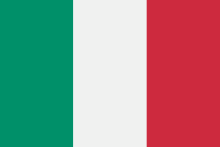 ALTERNATIVE USES OF BIOMETHANE
by BFWE

New solutions are appearing on the market, also suitable for a biomethane plant between 250 and 500 Sm3/hour of biomethane, for alternative productions (biofuels, biofuels, energy carriers, biochemicals). Moment for in-depth discussion and comparison with some realities that are developing these technologies.
biomethane, alternative uses
13 October 2023