---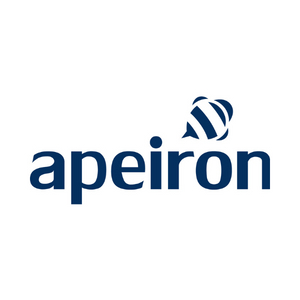 Apeiron Srl is specialized in technical training and certification for personnel working in energy sector with a focus on technological networks for water and gas distribution, renewable energy and innovations introduced by new technologies in supplying services. The necessity of the companies operating in these domains to meet demands imposed by competition and regulatory obligations, makes it imperative to update and specialize their technical staff supporting their professional growth. Apeiron Srl meets this need, designing and implementing specific training programs for customers, targeted on professionals involved. Our goal is to be a point of reference in technical training focusing our activities on the following principles:

Customer focus:listen to and support the customer to build training models that can transmit the knowledge and contents they need.

Networking: we want to be a vehicle of comparison between different experiences and knowledge to outline best practices, facilitate access to new information sources and stimulate growth and innovation of all parties involved.

Creating value: we answer quickly and creatively to customer requests to provide practical and effective solutions able to bring added value to the daily work of technical and operational.

Apeiron Srl is engaged in the following areas: Welding - Ndt - Water & Gas - Safety - Service 
PRODUCT LIST
4 GAS SERVICE MANAGEMENT
4.3 Business services, counselling
4.4 Certification
4.5 Professional training
6 RETAILING SERVICES OF MOTOR FUEL (CNG, Lng, bioCNG, bioLng)
6.35 Services to business and advice
6.36 Certification
6.37 Professional training
---
GEA is a recognized leader in cogeneration, fully supporting its clients in the design, installation, and operations of combined heat & power plants. We deploy different technological applications from engines to gas turbines. We apply our excellent know-how to help our customers to save energy and reduce emissions to the environment, by developing both traditional natural gas and renewable/circular energy solutions, i.e., biogas or exhaust gas.

We are a full quality certified operator (ISO 9001, 14001, 45001, 50001, OHSAS 18001, SOA OG9) a key requirement both for us and our clients, which are among the main national Italian utilities and power generators
---
Keon, a group created in 2005,  specialized in biogas. We act on the whole value chain thanks to our 3 subsidiaries : TER'GREEN (developer/investor/producer of biomethane), NASKEO (designer and builder of biogas units) and SYCOMORE (which operates, maintains and guarantees the performance of biogas units). This 360° expertise allows us to accompany biomethane projects in Europe from the development phase to the operation phase.
---

PRODUCT LIST
7 OTHER
---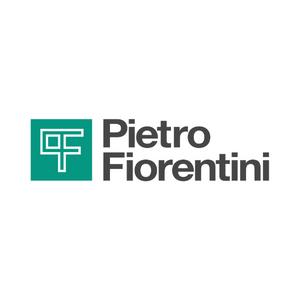 Pietro Fiorentini, with headquarters in Arcugnano, manufactures a wide range of technologically advanced solutions all along the natural gas system. In the context of the energy transition process, the company is seizing the new opportunities related to green energy sources: biomethane, hydrogen and power to gas. The Group is now expanding its horizons towards water metering, water cycle digitalization and in the environmental sector.
---

Founded in 1996, Recom Industriale Srl is an ISO 9001-2008 / ISO 14001-2004 certified company which

operates in the sector of instrumentation for gas detection.

Through instrumental lines of its own design or representation, it is able to supply a complete range of instruments.

Recom Industriale Srl is a manufacturer of the fixed installation Explorer line and is also a distributor for Italy of portable instrumentation for gas detection of some important brands such as QED-Huberg, GMI-Teledyne, Honeywell, Riken Keiki. It is also a supplier of breathalysers approved by the Ministry of Transport.
PRODUCT LIST
1 DEVICES EQUIPMENT, MATERIALS
3 COMPONENTISTICA/ COMPONENTS AND PARTS
3.7 Equipment
3.13 Instrumentation Equipment
5 OPERATING SECTORS OF GAS INDUSTRY
6 RETAILING SERVICES OF MOTOR FUEL (CNG, Lng, bioCNG, bioLng)
6.26 Scheduled calibration, certification and checks
6.27 Gas leaking monitoring
---
Nessun espositore trovato.